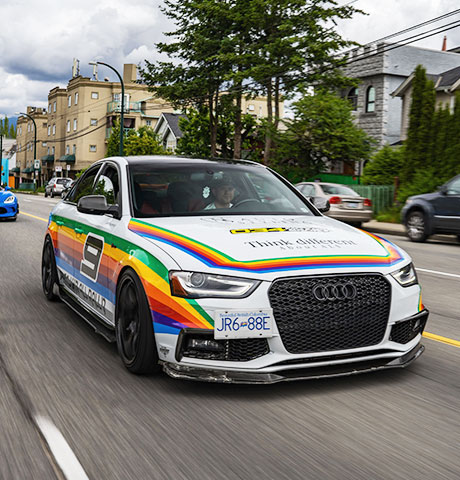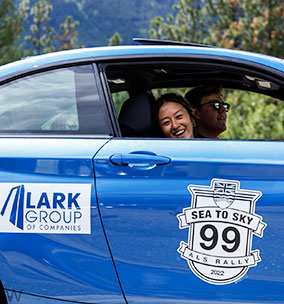 What Is The Sea To Sky ALS Rally?
The Sea to Sky ALS Rally was founded in the spring of 2019 after the news that my father, Greg Smith, was diagnosed with ALS at the age of 51. Combining my passion for cars with a cause that has directly affected so many seemed like a natural way to raise money and awareness towards this massively underfunded and poorly understood disease. – Aidan Bate-Smith, Founder/Organizer
The organization has been recognized by ALS BC as they have awarded the ALS Rally: Volunteer of the year award (2019) and top third-party fundraiser (2020). To date the organization has raised over $172,000.
Each year going forward we want to share an ALS patients story. With the lack of awareness surrounding ALS, we want to use our platform to highlight their struggles on their mission to overcome the challenges associated with their diagnosis. These individuals wake up everyday on a quest to fight a battle that currently has no possibility for victory.
Campaign launch,
Registration opens.
Fundraising &
Registration cut off.
ALS Rally Cars & Coffee
(event check in).
Offical Sea To Sky ALS
Rally event kickoff!
ALS Rally cars and coffee, Park Royal South (8am-noon)
What Is ALS, & Where Do The Funds Go?
Most people recognize the disease from the "ice bucket challenge" from 2014; a viral movement which brought global awareness and donations to the cause. The Sea to Sky ALS Rally hopes to build a community that will continue to support and participate in various events annually don't continue the fight. The goal is to continue the expansion of awareness for ALS though an annual campaign packed with various automotive activities you won't find anywhere else. All proceeds of the event will go directly towards the supporting the new ALS Center Of Hope at the UBC campus. With your support, the Sea to Sky ALS Rally can drastically improve the lives of those living in BC diagnosed with this fatal illness.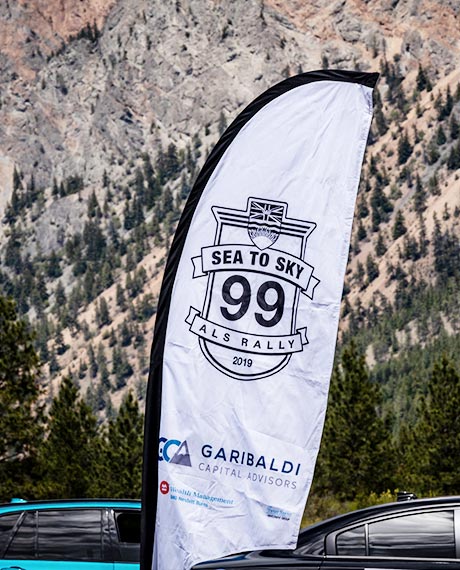 Amyotrophic Lateral Sclerosis (ALS)
AKA Lou Gehrig's disease, is a fatal disease that causes the death of neurons controlling voluntary muscles.
This year we are keeping our focus to help fund the establishment of the new ALS Center of Hope. The goal is to help fund a full time ALS specialist which would open all sorts of opportunities for the ALS community in B.C. What is currently missing is the opportunity for ALS patients in BC to participate in clinical trials leaving them with one option, bi-weekly flights to various clinics across North America to get the treatment they need. This is not only dangerous for those in the later stages of ALS, but also a massive financial burden for those who chose to fight the disease. In order to address this gap, the ALS rally hopes to help fund the establishment of: Clinical research in BC, clinical trials held in BC, as well as a Clinician/Scientist hired to champion and run the program.