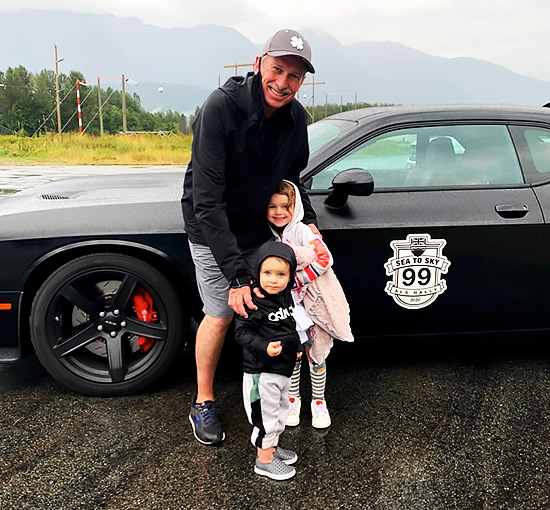 Over
4 Years

Battling ALS
My name is Jeff Derby, I'm 62 years old and live in White Rock, BC with my wife Sue. We have been married for 42 years and have 3 kids and 5 grandkids ranging from ages 2-9 years old. We lived in Vancouver for many years while I was working at Western Forest Products as the Western Red Cedar Sales Manager. During this time I was on the WFP cycling team and rode for 7 years in the "Ride To Conquer Cancer" 120km ride in which our team was able to raise over $500,000 for the charity during this time. In addition to cycling I also played rec hockey, golfed regularly and enjoyed owning and working on muscle cars and rare sport cars. After retiring in 2017 Sue and I decided to leave the city and move closer to our family.
ALS Diagnosis &
Local Treatment
On July 11, 2018 at just 59 years old, one year after retirement, I was diagnosed with ALS. This diagnosis came after many months of seeing several specialists and eliminating all other possibilities for my symptoms. I was given the dreaded diagnosis in the basement of G.F. Strong known as the ALS Clinic. Although it was devastating news, my family was with me for support and have become my research team. With little hope for the future being offered from the specialists at the ALS Clinic, my family had compiled a list of clinical trials and treatments that we wanted to follow up on. The clinic offered no direction on clinical trials but they did help to facilitate access to the only two treatments available in Canada, Riluzole and Edaravone.
G  F   Strong Rehabilitation Centre
My Time At Seattle's
Swedish Medical Center
In September 2018, I was accepted into a clinical trial called AMX0035 at the Swedish Medical Center in Seattle, Washington. The experience with the clinic, Neurologists and staff was amazing! A level of care and hope that we don't experience in B.C. today. I believe that this is a result of the B.C. ALS Clinic not having a full time Neurologist or research staff that are able to manage trials. I feel that the trial drug has slowed my progression and I only wish all my friends in the ALS community could have access to it. This is the reason to donate to the "Project Hope" through ALS Society of British Columbia so that ALS patients can attend a world class facility that will offer clinical trials and the level of care deserved in our great province.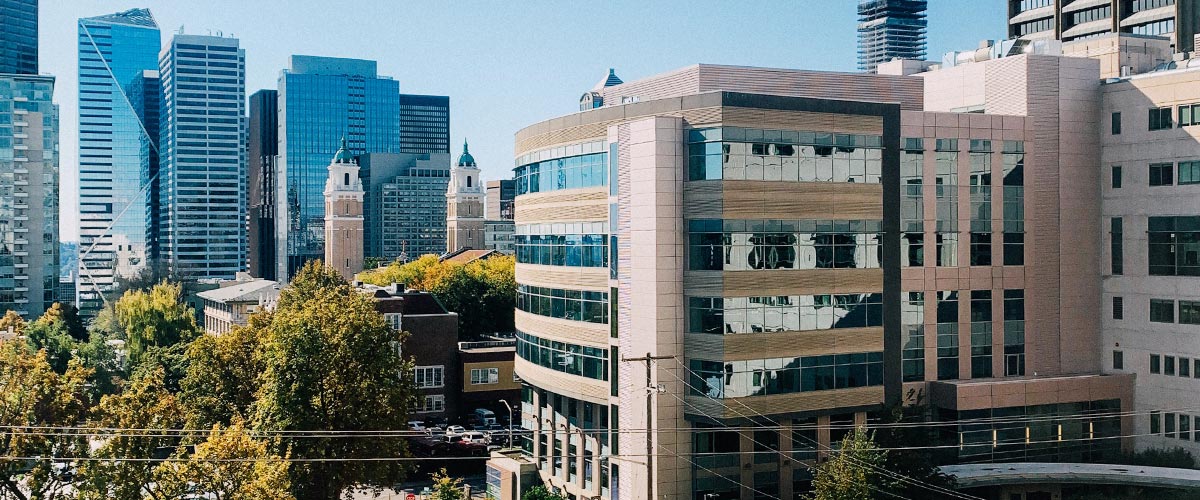 I now have likely had ALS for more than 4 years. Although the progression has moved slowly in my hands and arms, over the past year I have had more difficulty breathing at night and now rely on a bi-pap machine to sleep. What my journey has taught us is that being an ALS patient in beautiful British Columbia you unfortunately have to be your own advocate, otherwise you will only wait for the inevitable. Our goal from day one was to do everything we could so that I would be around for a viable treatment or cure when found. I continue to fight daily to achieve my goal with a daily routine of light fitness, breathing exercises, drug treatments and supplements.