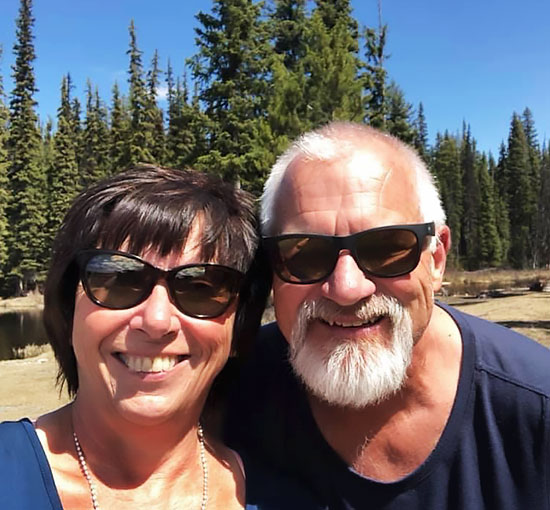 Over
3 Years

Battling ALS
My name is Ross Duncan and my battle with ALS began 3 years ago in the spring of 2020. I'll begin with a little personal background.
I am 69 years old, born and raised in Vancouver. After high school I spent 9 years living in Australia before returning to Vancouver and consequently moving to Kamloops for work. There I met my wife Johann and together we had 2 sons. Our oldest lives in Victoria with his wife and our 5-year-old grandson. Our younger son along with his girlfriend live here in Kamloops. I retired in 2018 after some 45 years spent in the mining industry both in Australia and here in the Kamloops area.
My interests included skiing, golf, and fishing but my real passion was motorcycling. All of which I am no longer able to participate in due to my ever-increasing lack of mobility from ALS. In the early spring of 2020 when golf season began, I noticed a slight difference of feeling in my right hand while gripping my clubs. At that time I just put it down to early season rust. It persisted through enough rounds of golf and I became so frustrated that I stopped golfing altogether.
Next, it was time to bring the Ducati out of winter storage. On my first couple of rides I noticed that my throttle hand didn't seem to have the dexterity it previously had. I persisted with the bike longer than I did with the golf but by early summer it became too difficult to safely ride.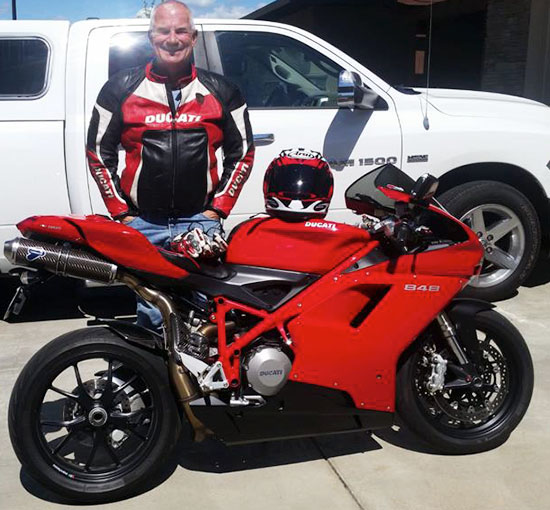 There Is Still
No Cure

For ALS
During this period, I also began to have difficulty holding and reeling my fishing rods as well. I finally decided to see my doctor who immediately referred me to a local Neurologist whose. preliminary diagnosis that September was ALS. He then referred me for a second opinion to another Neurologist at the ALS Clinic at G.F. Strong in Vancouver. After more testing there, the diagnosis was confirmed to be ALS.
I was offered the only 2 drugs, Edaravone and Riluzole that were available in Canada. These drugs are only designed to help slow the symptom progression of ALS. There is yet, no cure.
Cytokinetics At The University of Calgary
In April 2022 I was referred to a clinical study of Cytokinetics at the University of Calgary. This required me to travel to Calgary once a month for one year. After the first trip, I quickly realized that my condition made a trip out of province too difficult to do on a regular basis. I am still able to make quarterly visits down to the coast for appointments and meetings with the ALS team at G.F. Strong to reassess ongoing needs and emotional support. The ALS Society and their Equipment Loan Program provide at no cost to the patient, most equipment needed as symptoms progress. The equipment available includes electric wheelchairs, scooters and personal lift equipment as well as many more items.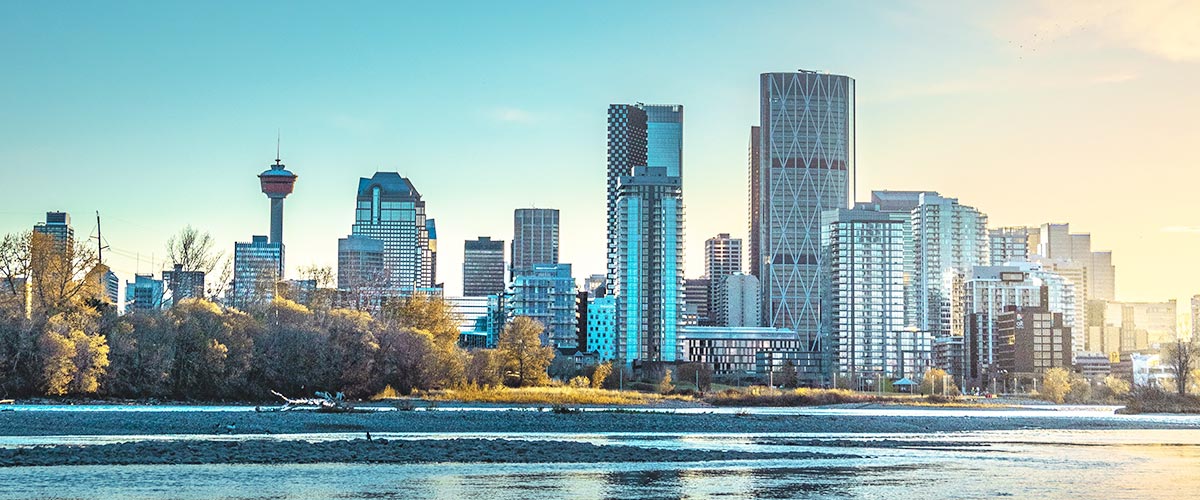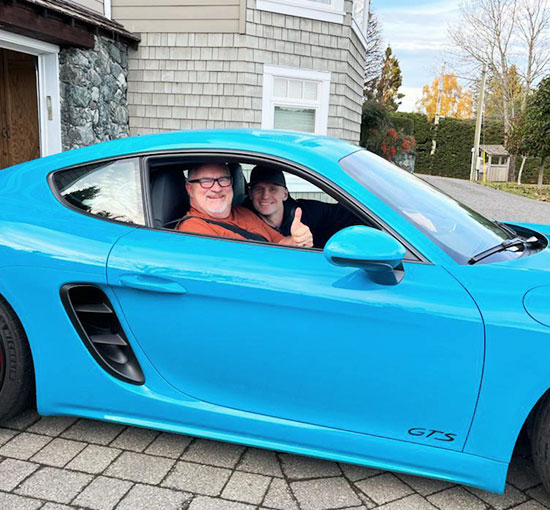 My symptoms have progressed to the point where I am using a walker around the house and an electric wheelchair and scooter for mobility everywhere else. I am very soon going to need lifting devices to help get me in and out of bed as well as safely showering.
As there are no provincial clinical studies or research available in this province, it is imperative that "Project Hope" spearheaded by the ALS Society of B.C. becomes a reality. It will provide ALS patients with world class facilities and access to dedicated ALS Clinician/Scientists tasked exclusively with finding a cure for this debilitating and devastating disease.