Follow our socials or sign up for our news letter to stay up to date with local cars & coffees, cruises and updates on the rally!
2023 event details are in the works! Sign up to our newsletter to stay up to date.
Distribution of driver packages

 

Application of 2023 rally livery

 

Fundraising deadline closes
Arrive at Starting grid (Bellevue ave, West Vancouver, between 14-15th)
Depart for Castle Fun Park
2 hours to explore the park
Depart for Hope BC
Stop in hope for organized lunch, regroup and refuel
Depart hope for Kamloops BC
Check in at hotel (Delta Hotel by Marriott Kamloops)
Organized dinner
Optional after party
Wakeup call
Day 2 drivers briefing

 

Roll out

 

Arrive at Lillooet Airport
1/4-mile event

 

Depart from Lillooet airport
Arrive in Whistler

 

Optional dinner in Whistler
Depart Whistler concluding the 2023 ALS Rally
The Sea to Sky ALS Rally is all about cause. We don't care if you drive a supercar, classic american muscle, or a JDM icon. We accept most makes and models of cars and want to provide you with a weekend to connect with the ALS and BC car community. If you have a question about whether your car is eligible, please contact us.
This year we are keeping our focus to help fund the establishment of the new ALS Center of Hope. The goal is to help fund a full time ALS specialist which would open all sorts of opportunities for the ALS community in B.C. What is currently missing is the opportunity for ALS patients in BC to participate in clinical trials leaving them with one option, bi-weekly flights to various clinics across North America to get the treatment they need. This is not only dangerous for those in the later stages of ALS, but also a massive financial burden for those who chose to fight the disease. In order to address this gap, the ALS rally hopes to help fund the establishment of: Clinical research in BC, clinical trials held in BC, as well as a Clinician/Scientist hired to champion and run the program.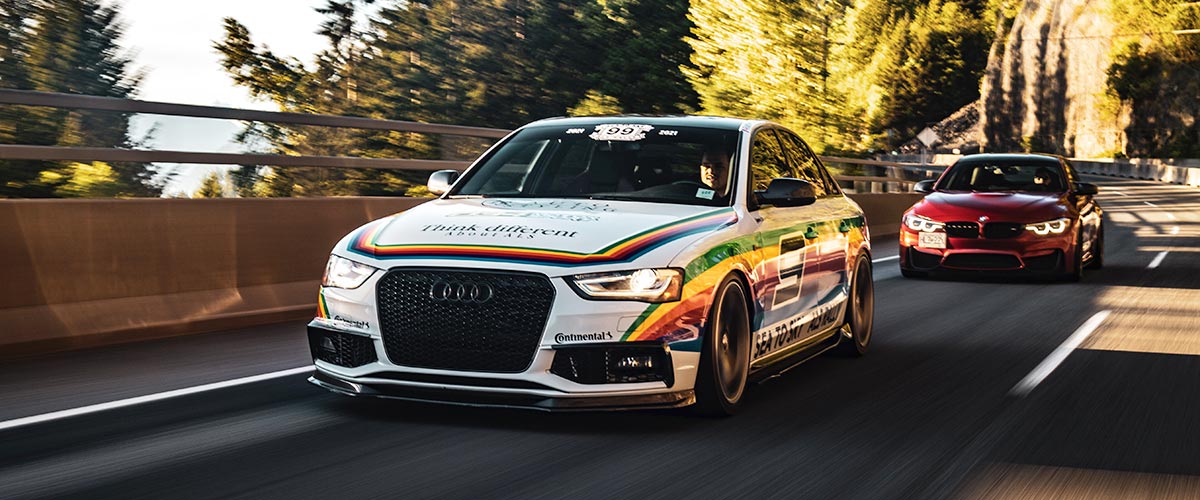 The rally has reworked the registration process by implementing teams to the event. This will give participants the option to fundraise their cost of registration. Each team will be required to raise a minimum of $250 in donations per team member for access to the event. This is counted per car registered to the team. This fundraising goal must be met by May 28th. We charge a flat $250 non-refundable deposit at the time of registration some of which will be contributed to your team's fundraising goal. We also charge a flat rate of $50 per passenger that rides along with you.  If you are planning on attending the solo, the process is the exact same, you will just be acting as your own team.
Tax receipts can be issued for all sponsorships and donations your team receives. We will have prizes for the team who fundraises the most amount of money. If you receive a sponsorship from a company who is looking for exposure, we can get decals made of their company logo in the same material as the official rally decals to be applied on your team's cars.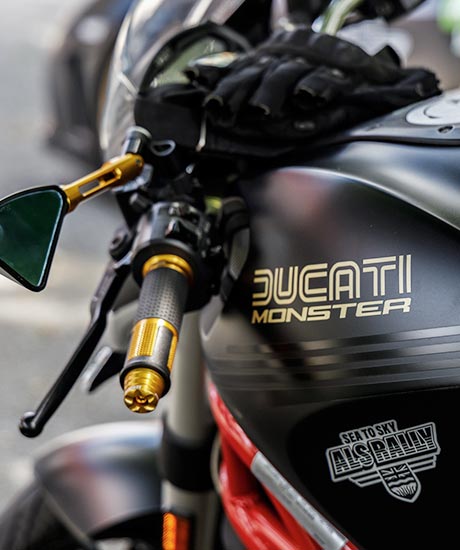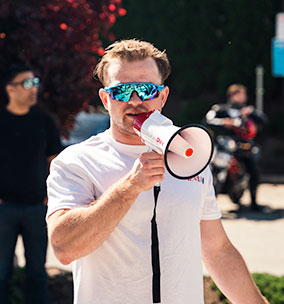 Please Note: If you do not wish to fundraise, please donate to your own team the outstanding $900 and you will be issued a tax receipt for the full amount. Hotel rooms are not included in the price of registration, though you will receive a significant discount using our code which will be provided in the confirmation email once you have registered.